REBAR CUTTING AND SHAPING
We use automatic and manual machines to cut and bend reinforcing steel to diameters from 8mm to 32mm in our reinforcing steel production plant.
A few words about reinforcing steel
Reinforcing steel preparation means its cutting, bending and bundling upon order. We at Betonacél Szerelő Kft. in Debrecen and in Budapest have exactly the accurate process to do this work. In order to meet the needs of our customers, we have equipped our sites with modern machines, so we are able to keep short deadlines at favorable prices.
Why is it good for you?
The use of pre-fabricated reinforcing steel is also beneficial to the customer because he no longer has to deal with the residual materials produced by the cutting. If you order ready-made reinforcing steel from us, you will not produce any waste, you just have to buy as much reinforcing steel as you really need during the installation. At a final step in the preparation, the bundles are labeled with a factory identifier. The label we use, besides being weatherproof, contains all important elements of the order as well as the shapes and details needed to identify it during installation.
I look it up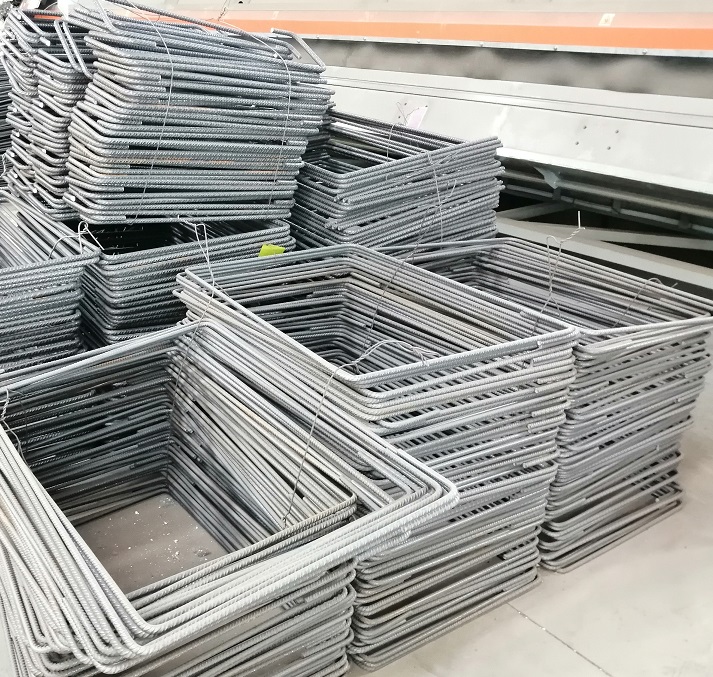 DELIVERY
Our marketed products have been delivered to the address of the order. Our available vehicles are as follows:
12 truck-tractors with capacity of 24 tons
1 slide truck with capacity of 5 tons
2 self-loading trucks with crane with capacity of 3.5 tons
1 vehicle with capacity of 1.2 tons
Our vehicles are not self-loading with exception of one.
The transfer charges are based on the type of the vehicle and the address of delivery. Please, ask for our quotation.
I look it up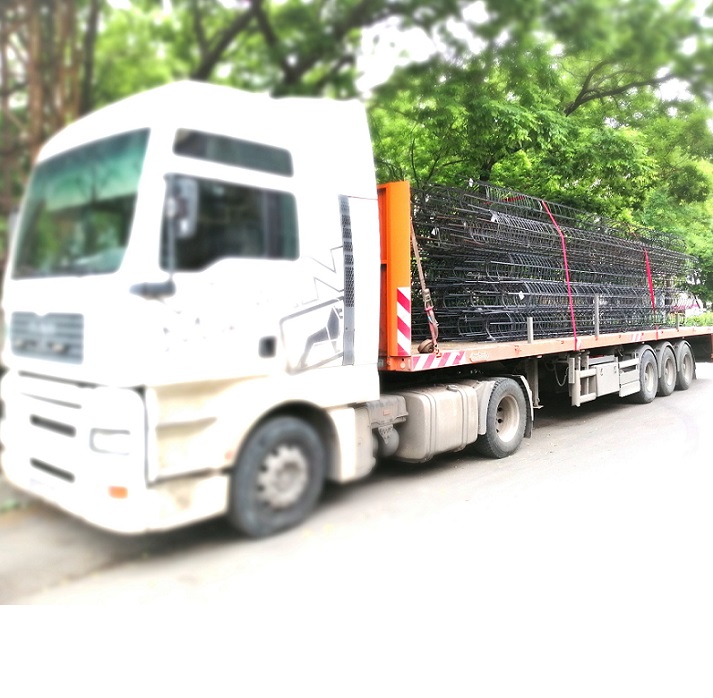 CAGE ASSEMBLING
The essence of the piling process
The drill has been done by unscrewing the hollow drill bit to the desired depth. Then, during the retraction of the drill bit, the soil in the spiral is lifted and the pile is concreted through the hollow drill bit in parallel, for ensuring the stability of the hole. The prefabricated reinforcing steel can be pressed or vibrated into the finished fresh pile. It can be enforceable for a foundation for light and medium-duty industrial, office and residential buildings as well as road and rail bridges.
I look it up